General COVID Guidance and Partial Opening of Clubhouse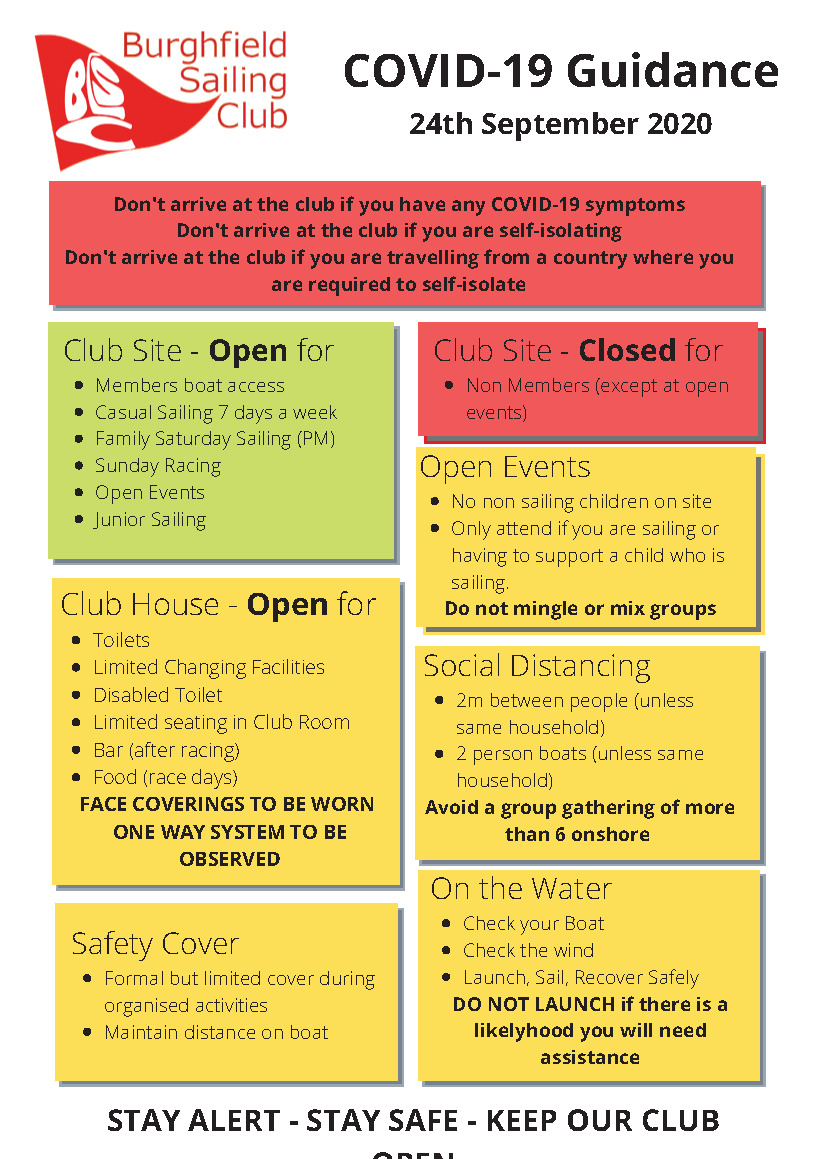 Published 17:57 on 21 Sep 2020
Downstairs Club House
There will be a strict one-way system in place. Entry will be via the main door and exit from the changing rooms or balcony. FOLLOW THE ARROWS! There are site plans showing the one-way system displayed in a number of locations around the building.
Face coverings are to be worn on the ground floor level of the clubhouse. This includes corridors, toilets and changing rooms.
Changing Rooms
We have partial opening of both ladies and gents changing rooms. In both cases, there will be limited changing stations available. If they are full, you must exit the changing room and either re-enter or change elsewhere. There is no waiting in the changing room permitted and due to toilet access no queuing in corridors. In the ladies, the cubicles are for single household use only. Ladies are restricted to 5 (or more if in the same household) and Gents to 8.
Do not remain in the changing rooms any longer than is necessary. Bags should be removed and under no circumstances are bags to be left on benches.
UNDER NO CIRCUMSTANCES SHOULD THE SHOWER FACILITIES BE USED
Toilets
They are accessed through the one-way system. The disabled toilet is only to be accessed via the one-way system.
Upstairs Club House
We advise face coverings to be worn until you are seated at a table. Limited seating will be available on a first-come-first-served basis. Members are requested to sit in either a social bubble or members of the same household. A record of attendees in the clubhouse is required under track and trace. Seating will also be available on the balcony.
We will be operating the bar and catering from the club room using a strict one-way system. Access to the club room is via the stairwell and exit via the balcony. FOLLOW THE ARROWS!
Club Balcony Canopy Project
It has been unanimously agreed to proceed with the club canopy project.
There were a few grumbles over cost, no sun on the balcony, too much sun on the balcony etc..
The good news is through the hard work of Mark Howard in chasing debt, members paying fees, new members joining and good cost control we are comfortable we can afford this investment at this time.
This project will provide us with an extension to the indoor space and the provision of outdoor changing facilities (to provide some protection from the elements!). It will benefit us enormously during the pandemic as the seasons change but, also for many years to come.